The Perfect Family Virtual Book Tour
11:04 AM
The Perfect Family
by
Kathryn Shay
Paperback: 264 pages
Publisher: Bold Strokes Books (September 14, 2010)
Language: English
ISBN-10: 160282181X
ISBN-13: 978-1602821811
Join
Kathryn Shay
, author of the women's mainstream fiction novel,
The Perfect Family
(Boldstrokes Books), as she virtually tours the blogosphere in August & September '10 on her first virtual book tour with
Pump Up Your Book
!
About The Perfect Family
In THE PERFECT FAMILY, seventeen-year old Jamie Davidson doesn't think being gay should be such a big deal…until he comes out to his parents and friends. Even as Jamie celebrates no longer needing to hide his true self and looks forward to the excitement of openly dating another boy, the entire Davidson family is thrown into turmoil.
Jamie's father Mike can't reconcile his religious beliefs with his son's sexuality. His brother Brian is harassed by his jock buddies and angry at Jamie for complicating all their lives. Maggie, his mother, fears being able to protect her son while struggling to save her crumbling marriage. And Jamie feels guilty for the unhappiness his disclosure has caused.
What happens in their small town community, in the high school, in two churches–one supportive and one not—as well as among friends and relatives is vividly portrayed. Finally, every member of their "perfect family" must search their hearts and souls to reconnect with each other in this honest, heartwarming, and hopeful look at the redemptive power of love and family.
Watch the Trailer!
My Thoughts
Wow! This book is excellent on so many fronts. First from the perspective of teens who come out, this book really highlights the agony that they go through
,
both from facing their peers and in dealing with the fall out from telling their families.
The author doesn't take sides on the subject of religion, but instead presents both sides of the argument. In this book everything isn't just clear and easy, with uber supportive parents. We see a family who loves this child struggling with their own beliefs on whether this is a wrong or right choice. I think from parents of children who are straight, it really highlights that we still need to have conversations with our children about tolerance and bullying over this subject. This book was such a wonderful story of tolerance and forgiveness. What I really appreciated was the depth of the story. So often we get stories that are very one dimensional, simplistic depictions of these issues. In this book we see the complex nature of these issues and how even in the most loving families they can cause divisiveness and pain. I'd wholeheartedly recommend this book. While there is a very religious side to this book, it's not preaching as much as it's presenting a very real side to this issue. This book should be required reading for every parent and educator who deals with teens.
About Kathryn Shay
Kathryn Shay is a lifelong writer. At fifteen, she penned her first 'romance,' a short story about a female newspaper reporter in New York City and her fight to make a name for herself in a world of male journalists – and with one hardheaded editor in particular. Looking back, Kathryn says she should have known then that writing was in her future. But as so often happens, fate sent her detouring down another path.
Fully intending to pursue her dream of big city lights and success in the literary world, Kathryn took every creative
writing class
available at the small private women's college she attended in upstate New York. Instead, other dreams took precedence. She met and subsequently married a wonderful guy who'd attended a neighboring school, then completed her practice teaching, a requirement for the
education degree
she never intended to use. But says Kathryn, "I fell in love with teaching the first day I was up in front of a class, and knew I was meant to do that."
Kathryn went on to build a successful career in the New York state school system, thoroughly enjoying her work with adolescents. But by the early 1990s, she'd again made room in her life for writing. It was then that she submitted her first manuscript to publishers and agents. Despite enduring two years of rejections, she persevered. And on a snowy December afternoon in 1994, Kathryn Shay sold her first book to Harlequin Superromance.
Since that first sale, Kathryn has written twenty-five books for Harlequin, nine mainstream contemporary romances for the Berkley Publishing Group, and two online novellas, which Berkley then published in traditional print format. Her first mainstream fiction book will be out from Bold Strokes Books in September, 2010
Kathryn has become known for her powerful characterizations – readers say they feel they know the people in her books – and her heart-wrenching, emotional writing (her favorite comments are that fans cried while reading her books or stayed up late to finish them). In testament to her skill, the author has won five RT BookClub Magazine Reviewers Choice Awards, three Holt Medallions, two Desert Quill Awards, the Golden Leaf Award, and several online accolades.
Even in light of her writing success, that initial love of teaching never wavered for Kathryn. She finished out her
teaching career
in 2004, retiring from the same school where her career began. These days, she lives in upstate New York with her husband and two children. "My life is very full," she reports, "but very happy. I consider myself fortunate to have been able to pursue and achieve my dreams."
You can visit Kathryn's website at
www.kathrynshay.com
.
Here's what critics are saying about The Perfect Family!
"The Perfect Family is the perfect read, a poignant and realistic look at the things that take a family apart, and the way love can bring it back together. Written with grace and sensitivity, this novel celebrates the healing power of forgiveness and understanding."
–Susan Wiggs, NYT Bestselling Author
"How does a family redefine itself after its identity has been shattered? How can love survive when the people we love most reveal that they aren't who we thought they were? In THE PERFECT FAMILY, Kathryn Shay explores these questions with fierce honesty, courage and abundant grace."
–Judith Arnold, romance and women's fiction author
"Kathy Shay has written an emotional, dramatic and engrossing story relevant to our times, our lives and our perceptions about love. This is a tale that had to be told and it will enrich everyone who reads it. I read with rapt attention."
–NYT Bestselling Author Stella Cameron
"After 20 years of educating on gay issues, The Perfect Family provided me with a fresh, soulful and enlightening coming out story. The elation of a first love that feels so wonderfully natural yet carries a heavy social stigma was so well presented that I found my own heart rejoicing only to be tugged back to the unfortunate reality that many people are afraid to allow others to experience love. I would recommend The Perfect Family to anyone who wants to understand the innumerable issues that face a family when a child's reality collides with a family's expectations."
–Scott Fearing, Outreach Director, The Gay Alliance of Genesee Valley
"THE PERFECT FAMILY is a novel, yes, but also a tool for change. It should be in school libraries, psychologists' offices and on teachers' book shelves! Parents and students alike can learn from the Davidson and Crane families. As described in the manuscript, love and support can defy discrimination!"
Stacy B. Killings Psy. D, Certified School Psychologist at Gates Chili High School
"It's been a long time since I've read a novel that so comprehensively and compellingly speaks to a teenager's coming out experience. Societal, religious, and family system factors are beautifully addressed in Shay's narrative. As a UCC minister, I particularly appreciated the help given to the family and the solace they find in churches like ours. I will recommend The Perfect Family to any family with a gay or lesbian child or to anyone who wants to learn more about what life is like when a gay youth has the courage to come out."
–Reverend Lee Ann Bryce of United Church of Christ Minister
More Books by Kathryn (partial list):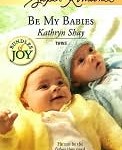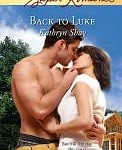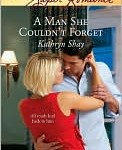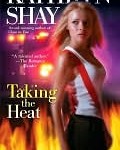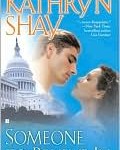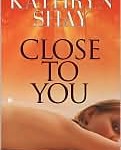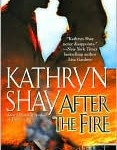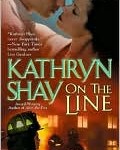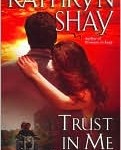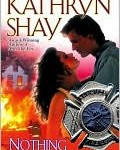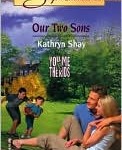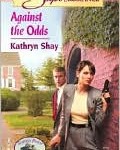 The Perfect Family Tour Schedule

Monday, August 2
Book reviewed at
Colloquium
Tuesday, August 3
Book reviewed at
Always With a Book
Wednesday, August 4
Book spotlighted at
Examiner
Friday, August 6
Book reviewed at
Rundpinne
Monday, August 9
Book reviewed at
Marta's Meanderings
Tuesday, August 10
Interviewed at
Literarily Speaking
Wednesday, August 11
Book reviewed at
Write for a Reader
Thursday, August 12
Book reviewed at
DelGal Book Reviews
Friday, August 13
Interviewed at
Review From Here
Monday, August 16
Book reviewed at
My Favorite Things
Tuesday, August 17
Guest blogging at
Susan Wiggs
Wednesday, August 18
Book reviewed at
Coconut Library
Thursday, August 19
Interviewed at
Personovelty
Friday, August 20
Interviewed at
The Writer's Life
Monday, August 23
Guest blogging at
Writing Daze
Tuesday, August 24
Interviewed at
A Book and a Chat Radio Show
Wednesday, August 25
Interviewed at
The Hot Author Report
Thursday, August 26
Guest blogging at
The Book Connection
Friday, August 27
Book reviewed at
My Reading Room
Tuesday, September 7
Interviewed at
Examiner
Wednesday, September 8
Guest blogging at
The Writer's Life
Thursday, September 9
Interviewed at
Beyond the Books
Friday, September 10
Guest blogging at
The Book Boost
Monday, September 13
Interviewed at
Pump Up Your Book
Tuesday, September 14
Interviewed at
As the Pages Turn
Wednesday, September 15
Guest blogging at
Literarily Speaking
Thursday, September 16
Interviewed at
Blogcritics
Friday, September 17
Book reviewed at
CMash Loves to Read
Monday, September 20
Guest blogging at
Running with Quills
Book reviewed at
Fictionary
Tuesday, September 21
Guest blogging at
Gelati's Scoop
Wednesday, September 22
Guest blogging at
Literarily Speaking
Thursday, September 23
Interviewed at
Broowaha
Friday, September 24
OPEN
Monday, September 27
Guest blogging at
As the Pages Turn
Tuesday, September 28
OPEN
Wednesday, September 29
Interviewed at
Divine Caroline
Thursday, September 30
Guest blogging at
The Story Behind the Book
Add to Technorati Favorites