Join
Vincent Zandri,
author of the thriller suspense novel,
The Remains
(Stone House Ink), as he virtually tours the blogosphere in November & December '10 on his fourth virtual book tour with
Pump Up Your Book
!
About The Remains
Paperback: 375 pages
Publisher: StoneHouse Ink; 1 edition (November 30, 2010)
Language: English
ISBN-10: 0982770502
ISBN-13: 978-0982770504
Thirty years ago, teenager Rebecca Underhill and her twin sister Molly were abducted by a man who lived in a house in the woods behind their upstate New York farm. They were held inside that house for three horrifying hours, until making their daring escape.
Vowing to keep their terrifying experience a secret in order to protect their mother and father, the girls tried to put the past behind them. And when their attacker was hunted down by police and sent to prison, they believed he was as good as dead.
Now, it's 30 years later, and with Molly having passed away from cancer, Rebecca, a painter and art teacher, is left alone to bear the burden of a secret that has only gotten heavier and more painful with each passing year.
But when Rebecca begins receiving some strange anonymous text messages, she begins to realize that the monster who attacked her all those years ago is not dead after all. He's back, and this time, he wants to do more than just haunt her. He wants her dead.
Purchase the Kindle edition of The Remains for $2.99 by clicking here!
Read the Excerpt!
October 2, 2008
Albany, New York In the deep night, a woman sits down at her writing table. Fingering a newly sharpened pencil, she focuses her eyes upon the blank paper, brings the black pencil tip to it.
She begins to write.
Dear Mol,
I've been dreaming about you again. I don't think a night has gone by in the past few weeks when I haven't seen your face. Our face, I should say. The face is always in my head; implanted in my memories. The dream is nothing new. It's thirty years ago again. It's October. I'm walking close behind you through the tall grass towards the woods. Your hair is loose and long. You're wearing cut-offs, white Keds with the laces untied and a red T-shirt that says 'Paul McCartney and Wings' on the front. You're walking ahead of me while I try to keep up; but afraid to keep up. Soon we come to the tree line, and while my heart beats in my throat, we walk into the trees. But then comes a noise—a snapping of twigs and branches. The gaunt face of a man appears. A man who lives in a house in the woods.
Then, just like that, the dream shifts and I see you kneeling beside me inside the dark empty basement. I hear the sound of your sniffles, smell the wormy raw earth, feel the cold touch of a man's hand. You turn and you look at me with your solid steel eyes. And then I wake up.
We survived the house in the woods together, Mol, and we never told a soul. We just couldn't risk it. Whelan would have come back for us. He would have found us. He would have found mom and dad. Even today, I know he surely would have. He would have killed them, Mol. He would have killed us. In just five days, thirty years will have passed. Three entire decades and I'm still convinced we did the right thing by keeping that afternoon in the woods our secret.
When I see you in my dreams it's like looking in a mirror. The blue eyes, the thick lips, the dirty blond hair forever just touching the shoulders. My hair is finally showing signs of grey, Mol.
I wonder, do you get gray hair in heaven? I wonder if Whelan's hair burned off in hell? I wonder if he suffers?
All my love,
Your twin sister,
Rebecca Rose Underhill
Exhaling, the woman folds the letter neatly into thirds, slips it into a blank stationary envelope, her initials RRU embossed on the label. Running the bitter sticky glue interior over her tongue, she seals the envelope, sets it back down onto the writing table. Once more she picks up the pencil, brings the now dulled tip to the envelope's face. Addressing it she writes only a name:
Molly Rose Underhill
The job done, the woman smiles sadly. Opening the table drawer, she sets the letter inside, on top of a stack of nine identical letters-never-sent. One for every year her sister has been gone.
Closing the drawer she hears her cell phone begin to vibrate, then softly chime. Picking it up off the desktop, she opens the phone, sees that a new text has been forwarded to her electronic mailbox. Fingering the in-box, she retrieves the message.
Rebecca is all it says.
Punching the command that reveals the name and number of the sender she finds "Caller Unknown." The sender's number has been blocked. Closing the phone back up, she sets it down on the desk. That's when the wind picks up, blows and whistles through the open window.
"Mol," she says, staring out into the darkness. "Mol, is that you?"
About Vincent Zandri
Vincent Zandri is an award-winning novelist, essayist and freelance photojournalist. His novel
As Catch Can
(Delacorte) was touted in two pre-publication articles by Publishers Weekly and was called "Brilliant" upon its publication by The New York Post. The Boston Herald attributed it as "The most arresting first crime novel to break into print this season." Other novels include the bestselling,
Moonlight Falls,Godchild
(Bantam/Dell) and
Permanence
(NPI). Translated into several languages including Japanese and the Dutch, Zandri's novels have also been sought out by numerous major movie producers, including Heyday Productions and DreamWorks. Presently he is the author of the blogs,
Dangerous Dispatches
and
Embedded in Africa
for Russia Today TV (RT). He also writes for other global publications, including Culture 11, Globalia and Globalspec. Zandri's nonfiction has appeared in New York Newsday, Hudson Valley Magazine, Game and Fish Magazine and others, while his essays and short fiction have been featured in many journals including Fugue, Maryland Review and Orange Coast Magazine. He holds an M.F.A. in Writing from Vermont College and is a 2010 International Thriller Writer's Awards panel judge. Zandri currently divides his time between New York and Europe. He is the drummer for the Albany-based punk band to Blisterz.
His latest book is the bestselling thriller novel,
The Remains
. You can visit his website at
www.vincentzandri.com
or his blog at
www.vincentzandri.blogspot.com
.
My Thoughts
Excellent writing! This book is suspenseful, fun and will keep you on the edge of your seat. I thought this was something really different than the usual suspense novel. It's always nice to read something new and fresh. You'll be caught up in this story from the first page of this book and you won't want to put it down till you've reached the thrilling end. If you're a fan of suspense and thrillers, you MUST pick this book up! I found myself jumping at every little noise for the rest of the evening. Just a word of warning, DON'T read this late at night! You'll find yourself thoroughly involved in a story that will send you on a rollercoaster ride of suspense and horror. This is one of those books that would be great for curling up on the couch with a cup of tea and diving in.
While it's written for an adult audience it would also be appropriate for older teens who like this type of book. Probably the over 16 audience would be best.
Read what critics are saying about THE REMAINS!
"

I enjoyed this book very much, stayed up late to finish it and then had to make sure all the doors were locked. A story of how a woman survives the worst sort of attack from a truly evil person. An edge of your seat suspenseful and scary story."
– CelticLady's Reviews
"I can sum up my thoughts on this book in three very simple words. Masterful. Suspenseful. Amazing. I know that I will be buying a bound copy of this book as well so that I can share it around my bibliophile group of friends. If you are a reader of mysteries, a lover of suspense, this is definitely a book for you! Go ahead, give it a read."
– A Fanatic's Book Blog
Watch the Trailer!

The Remains Virtual Book Tour Schedule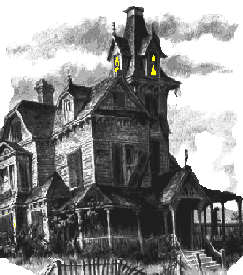 Monday, November 1
Guest blogging at
Literarily Speaking
Tuesday, November 2
Guest blogging at
Martha's Bookshelf
Interviewed at
Let's Talk Virtual Book Tours
Wednesday, November 3
Book trailer spotlighted at
Pump Up Your Book
Thursday, November 4
Guest blogging at
The Book Faery Reviews
Friday, November 5
Interviewed at
Examiner
Monday, November 8
Guest blogging at
Literarily Speaking
Tuesday, November 9
Book reviewed at
From the TBR Pile
Wednesday, November 10
Book reviewed at
Ashley's Bookshelf
Thursday, November 11
Guest blogging at
Donna's Blog Home
Friday, November 12
Book reviewed at
Colloquium
Monday, November 15
Guest blogging at
Books R Us
Tuesday, November 16
Book reviewed at
Books R Us
Wednesday, November 17
Book reviewed at
Reading at the Beach
Thursday, November 18
Guest blogging at
Reading, Reading and Life
Monday, November 22
Book reviewed at
WV Stitcher
Tuesday, November 23
Book reviewed at
A Bookish Mom
Wednesday, November 24
Book reviewed at
Book and Movies Reviews
Thursday, November 25
CLOSED FOR THANKSGIVING
Friday, November 26
Book reviewed at
Lucky Rosie's
Book reviewed at
Cuzinlogic
Monday, December 6
Book reviewed at
Rundpinne
Book reviewed at
Knowlton Nest
Tuesday, December 7
Book reviewed at
Just One More Paragraph
Book reviewed at
Ohio Girl Talks
Wednesday, December 8
Book reviewed at
In the Next Room
Book reviewed at
DK's Everything Books
Thursday, December 9
Book reviewed at
Book Sanctuary
Friday, December 10
Book reviewed at
Musings of an All-Purpose Monkey
Book reviewed at
Life in Review
Book reviewed at
Ashley's Bookshelf
Monday, December 13
Book reviewed at
Reading, Reading and Life
Tuesday, December 14
Guest blogging at
Night Owl Reviews
Book reviewed at
Psychotic State Book Reviews
Wednesday, December 15
Book reviewed at
The Book Faery Reviews
Book reviewed at
Donna's Blog Home
Thursday, December 16
Book reviewed & interviewed at
As I Turn the Pages
Book reviewed at
Proud Book Nerd
Book reviewed at
Colloquium
Friday, December 17
Book reviewed by
Book Reviews by Molly

Disclaimer: I received this book from Pump Up Your Book Promotion for review purposes only. All opinions are 100% my own.