Seven Year Switch Virtual Book Tour July '10
9:16 PM
Hardcover: 256 pages
Publisher: Voice; 1 edition (June 1, 2010)
Language: English
ISBN-10: 1401341160
ISBN-13: 978-1401341169
Join
Claire Cook,
author of the women's fiction
, Seven Year Switch
(Hyperion), as she virtually tours the blogosphere in June '10 on her first virtual book tour with
Pump Up Your Book
!
About The Seven Year Switch
Jill Murray is content living a man-free existence. She's got Anastasia, her ten-year-old daughter, and a sweet little bungalow to call home. Life as a cultural coach didn't turn out quite the way she planned, but between answering
phones
for Great
Girlfriend Getaways
and teaching Lunch Around the World
classes
, the dust in this Jill-of-all-trades life is starting to settle.
Then her ex-husband comes back.
They say that every seven years you become a completely new person, and Jill has long ago stopped wishing her deadbeat husband would return. Now she has to face the fact there's simply no way she can be a good mom without letting Seth back into their daughter's life. But why can't she seem to hold herself together around him? And then there's Billy, the free-spirited, bike-riding entrepreneur who hires Jill as a consultant. When their business relationship seems destined for something more Jill's no-boys-allowed life is suddenly anything but.
It takes a Costa Rican getaway to help Jill make her choice — between the woman she is and the woman she wants to be. It's a wild ride, sure to thrill Claire Cook's many fans, complete with laughter, revelations, and one heckuva big tarantula.
Read the Excerpt!
Chapter One
I sailed into the community center just in time to take my Lunch Around the World class to China. I hated to be late, but my daughter Anastasia had forgotten part of her school project. "Oh, honey," I'd said when she called from the school office. "Can't it wait until tomorrow? I'm just leaving for work." I tried not to wallow in it, but sometimes the logistics of being a single mom were pretty exhausting.
"Mom," she whispered, "it's a diorama of a cow's habitat, and I forgot the cow."
I remembered seeing the small plastic cow grazing next to Anastasia's cereal bowl at breakfast, but how it had meandered into the dishwasher was anyone's guess. I gave it a quick rinse under the faucet and let it air dry on the ride to school. From there I high-tailed it to the community center.
Though it wasn't the most challenging part of my work week, this Monday noon to two o'clock class got me home before my daughter, which in the dictionary of my life, made it the best kind of gig. Sometimes I even had time for a cup of tea before her school bus came rolling down the street. Who knew a cup of tea could be the most decadent part of your day.
I plopped my supplies on the kitchen counter and jumped right in "In Chinese cooking, it's important to balance colors as well as contrasts in tastes and textures."
"Take a deep breath, honey," one of my favorite students said. Her name was Ethel and she had bright orange lips and I Love Lucy hair. "We're not going anywhere."
A man with white hair and matching eyebrows started singing "On a Slow Boat to China." A couple of the women giggled. I took that deep breath.
"Yum cha is one of the best ways to experience this," I continued. "Literally yum cha means "drinking tea," but it actually encompasses both the tea drinking and the eating of dim sum, a wide range of light dishes served in small portions."
"Yum-yum," a man named Tom said. His thick glasses were smudged with fingerprints, and he was wearing a T-shirt that said Tune in Tomorrow for a Different Shirt.
"Let's hope," I said. "In any case, dim sum has many translations: 'small eats,' of course, but also 'heart's delight,' 'to touch your heart,' and even 'small piece of heart.' I've often wondered if Janis Joplin decided to sing the song she made famous after a dim sum experience."
Last night when I was planning my lesson, this had seemed like a brilliant and totally original cross-cultural connection, but everybody just nodded politely.
We made dumplings and pot stickers and mini spring rolls, and then we moved on to fortune cookies. Custard tarts or even mango pudding would have been more culturally accurate, but fortune cookies were always a crowd pleaser. I explained that the crispy, sage-laced cookies had actually been invented in San Francisco, and tried to justify my choice by adding that the original inspiration for fortune cookies possibly dated back to the thirteenth century, when Chinese soldiers slipped rice paper messages into mooncakes to help coordinate their defense against Mongolian invaders.
Last night Anastasia had helped me cut small strips of white paper to write the fortunes on. And because the cookies had to be wrapped around the paper as soon as they came out of the oven while they were still pliable, I'd bought packages of white cotton gloves at CVS and handed out one to each person. The single gloves kept the students' hands from burning and were less awkward than potholders would have been.
They also made the class look like aging Michael Jackson impersonators. A couple of the women started to sing "Beat It" while they stirred the batter, and then everybody else joined in. There wasn't a decent singer in the group, but some of them could still remember how to moonwalk.
After we finished packing up some to take home, we'd each placed one of our cookies in a big bamboo salad bowl. There'd been more giggling as we passed the bowl around the long, wobbly wooden table and took turns choosing a cookie and reading the fortune, written by an anonymous classmate, out loud.
"The time is right to make new friends."
"A great adventure is in your near future."
"A tall dark-haired man will come into your life."
"You will step on the soil of many countries, so don't forget to pack clean socks."
"The one you love is closer than you think," Ethel read. Her black velour sweat suit was dusted with flour.
"Oo-ooh," the two friends taking the class with her said. One of them elbowed her.
The fortune cookies were a hit. So what if my students seemed more interested in the food than its cultural origins. I wondered if they'd still have signed up if I'd shortened the name of the class from Lunch Around the World to just plain Lunch. My class had been growing all session, and not a single person had asked for a refund. In this economy, everybody was cutting everything, and even community center classes weren't immune. The best way to stay off the chopping block was to keep your classes full and your students happy.
I reached over and picked up the final fortune cookie, then looked at my watch. "Oops," I said. "Looks like we're out of time." I stood and smiled at the group. "Okay, everybody, that's it for today." I nodded at the takeout cartons I'd talked the guy at the Imperial Dragon into donating to the cause. "Don't forget your cookies, and remember, next week we'll be lunching in Mexico." I took care to pronounce it Mehico.
"Tacos?" T-shirt Tom asked.
"You'll have to wait and see-eee," I said, mostly because I hadn't begun to think about next week. Surviving this one was enough of a challenge.
"Not even a hint?" a woman named Donna said.
I shook my head and smiled some more.
They took their time saying thanks and see you next week, as they grabbed their takeout boxes by the metal handles and headed out the door. A few even offered to help me pack up, but I said I was all set. It was faster to do it myself.
As I gave the counters a final scrub, I reviewed today's class in my head. Overall, I thought it had gone well, but I still didn't understand why the Janis Joplin reference had fallen flat.
I put the sponge down, picked up a wooden spoon, and got ready to belt out "Piece of My Heart."
When I opened my mouth, a chill danced the full length of my spine. I looked up. A man was standing just outside the doorway. He had dark, wavy hair cascading almost to his shoulders and pale, freckled skin. He was tall and a little too thin. His long fingers gripped the doorframe, as if a strong wind might blow him back down the hallway.
He was wearing faded jeans and the deep green embroidered Guatemalan shirt I'd given my husband just before he abandoned us seven years ago.
No. Way.
Excerpted from Seven Year Switch by Claire Cook.
Copyright © 2010 CLAIRE COOK. All rights reserved.
Published by VOICE, an imprint of Hyperion.
About Claire Cook
Claire Cook is the bestselling author of seven novels, including
Must Love Dogs
, which was adapted into a Warner Bros. movie starring Diane Lane and John Cusack,
The Wildwater Walking Club
,
Life's a Beach
, and her latest,
Seven Year Switch
.
Her reinvention workshops have been featured on
The Today Show
, and she has been a judge for the Thurber Humor Prize and the
Family Circle
fiction contest. Her books have been featured on
Good Morning America
and in
People
,
Good Housekeeping
,
Redboo
k and more. She has two kids, seven brothers and sisters, and one husband. She lives in Scituate, MA.
Visit her website and find reinvention and writing tips at
http://www.ClaireCook.com
. Friend her on Facebook at
http://facebook.com/ClaireCookbooks/
. Follow her on Twitter at
http://twitter.com/ClaireCookbooks/
.
My Thoughts on Seven Year Switch
With wit and quirkiness, Cook introduces us to Jill, a single mom who's managed to put together a life for her daughter and herself after being abandoned by her husband seven years earlier. When Jill's husband reappears on the scene, we get to see the very real emotions of a single mom. Jill has to deal with sharing her daughter, healing from the hurt, dealing with her anger, and most of all making some major decisions on the best way to move forward with her life. This book is a quick read, yet full of depth and will genuinely pull you in. Cooks characters are those that most readers will find themselves connecting with and really rooting for. Definitely a great summer read, and another great book from Cook.
Read what critics have to say about Seven Year Switch!
"Bestseller Cook charms again with this lively warm-hearted look at changing courses mid-life."
—
People
"Cook creates an impossible-not-to-love cast of imperfect, funny, wistful, and wise characters."
—
Publishers Weekly
"Cook hits her marks . . . . a beach tote couldn't ask for more."
—
Kirkus Reviews
"Another endearing story of moving on and starting over…. Cook tells this involving story of forgiveness and acceptance with heart, charm, and characters you can't help but root for."
—Booklist
"With wit and tenderness, Claire Cook sweeps us into the life of Jill Murray. This is a delightful story of love, loss, and the surprising events that healed her heart."
—Beth Hoffman,
New York Times
bestselling author of
Saving CeeCee Honeycutt
"Claire Cook once again demonstrates that she's a master in creating funny, warm, relatable characters you root for from the very first page."
—Allison Winn Scotch,
New York Times
bestselling author of
The One That I Want
and
Time of My Life
More Books by Claire include: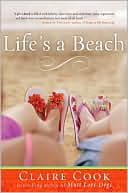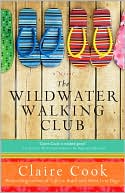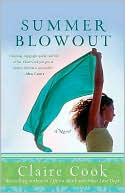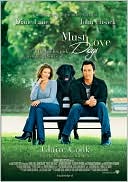 Watch the trailer!
Seven Year Switch Tour Schedule
Tuesday, July 6
Book reviewed at
Colloquium
Guest blogging at
Colloquium
Guest blogging at
Night Owl Reviews
Wednesday, July 7
Interviewed at
Beyond the Books
Guest blogging at
Thoughts in Progress
Book spotlighted l Book Giveaway at
Literarily Speaking's Book Club Selection – Day 1
Thursday, July 8
Interviewed at
The Writer's Life
Book spotlighted l Book Giveaway at
Literarily Speaking's Book Club Selection – Day 2
Interviewed at
Let's Talk Virtual Book Tours
Friday, July 9
Book spotlighted at
Examiner
Book spotlighted l Book Giveaway at
Literarily Speaking's Book Club Selection – Day 3
Monday, July 12
Guest blogging at
The Book Faery Reviews
Interviewed at
Pump Up Your Book
Tuesday, July 13
Book reviewed at
Cafe of Dreams
Book reviewed at
Teresa's Reading Corner
Wednesday, July 14
Interviewed at
Blogcritics
Book reviewed at
Books and Thoughts and Adventures
Thursday, July 15
Guest blogging at
Blogging Authors
Book reviewed at
So Many Books, So Little Time
Friday, July 16
Book reviewed at
Reading at the Beach
Interviewed at
Examiner
Monday, July 19
Book reviewed and book giveaway at
Carpe Libris
Book reviewed at
Chick Lit Reviews
Tuesday, July 20
Book reviewed at
Always With a Book
Interviewed at
Chick Lit Reviews
Wednesday, July 21
Book reviewed at
Sharon's Garden of Book Reviews
Book reviewed at
Rundpinne
Thursday, July 22
Book reviewed at
Lit and Life
Friday, July 23
Book reviewed at
The Review Stew
Interviewed at
Book Marketing Buzz
Book reviewed at
Bermudaonion
Monday, July 26
Book reviewed at
Redlady's Reading Room
Book reviewed & book giveaway at
Acting Balanced
Tuesday, July 27
Book reviewed at
Book Reviews by Buuklvr81
Book reviewed at
CMash Loves to Read
Wednesday, July 28
Book reviewed at
Good Girl Gone Redneck
Book reviewed at
D'Ambrosia Arts
Thursday, July 29
Book reviewed at
Marta's Meanderings
Book reviewed & interviewed at
Rhianna's Reads
Book reviewed at
Thoughts in Progress
Friday, July 30
Book reviewed at
Pump Up Your Book
Book reviewed at
The Book Faery Reviews

Claire Cook's SEVEN YEAR SWITCH

VIRTUAL BLOG TOUR '10

will officially begin on July 6 and end on July 30 2010.
Add to Technorati Favorites