Blog Tour for Walking on Broken Glass by Christa Allan
3:25 PM

Join
Christa Allan
, author of the women's fiction novel,
Walking on Broken Glass
(Abingdon Press), as she virtually tours the blogosphere in March 2010 on her first virtual book tour with
Pump Up Your Book
!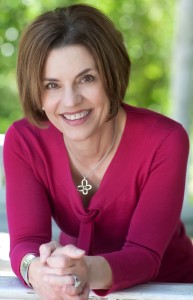 About Christa Allan
A true Southern woman who knows that any cook worth her gumbo always starts with a roux and who never wears white after Labor Day, Christa weaves serious stories with threads of hope, humor, and heart. She contributes to Writer…Interrupted and Afictionado, the e-zine of American Christian Fiction Writers. Her essays have been published in
Chicken Soup for the Coffee Lover's Soul
and
Chicken Soup for the Divorced Soul
. Christa is the mother of five adult children, a grandmother of three, and a teacher of high school English. She and her husband Ken live in Abita Springs, Louisiana, where they and their three cats enjoy their time between dodging hurricanes.
You can visit Christa's website at
www.christaallan.com
.
About Walking on Broken Glass
Leah Thornton's life, like her
Southern Living
home, has great curb appeal. But a paralyzing encounter with a can of frozen apple juice in the supermarket shatters the façade, forcing her to admit that all is not as it appears. When her best friend gets in Leah's face about her reliance on alcohol to avoid dealing with her life, Leah must make an agonizing choice. Seek help against her husband's wishes? Or—put herself first for once? Joy and sadness converge and unwelcome insights intrude, testing Leah's commitment to sobriety, her marriage, her motherhood, and her faith.
Read the Excerpt!
Patient Discharge Statement
If I had known children break on the inside and the cracks don't surface until years later, I would have been more careful with my words.
If I had known some parents don't live to watch grandchildren grow, I would have taken more pictures and been more careful with my words.
If I had known couples can be fragile and want what they are unprepared to give or unwilling to take, I would have been more careful with my words.
If I had known teaching lasts a lifetime and students don't speak of their tragic lives, I would have been more careful with my words.
If I had known my muscles and organs and bones and skin are not lifetime guarantees that when broken, snagged, unstitched, or unseemly, cannot be replaced, I would have been kinder to the shell that prevents my soul from leaking out.
If I had known I would live over half my life and have to look at photographs to remember my mother adjusting my birthday party hat so that my father could take the picture that sliced the moment out of time—if I had known, if I had known—I would have been more careful

with my life.
Leah T. August 4 CHAPTER ONE
Cruising the sparkling aisles of Catalano's Supermarket, I lost my sanity buying frozen apple juice.
Okay, so maybe it started several aisles before the refrigerated cases. Somewhere between the canned vegetables and cleaning supplies. I needed to kill the taste of that soy milk in my iced vanilla latte. Darn my friend Molly, the dairy Nazi. I blamed her for my detour to the liquor aisle. Decisions. Decisions. Decisions. What to pour in my Starbucks cup? Amaretto? Kahlua? Vodka? And the winner was . . . Amaretto. Perfect for an afternoon grocery event.
Ramping up the coffee seemed like a reasonable idea at the time.
I'd left the end-of-the-year faculty party and thought I'd be a considerate wife and pick up dinner for Carl on the way home. He told me before he left for work that morning that he'd meet me at the party. Probably he had one too many meetings, which, since I'd probably had one too many beers, made us just about even.
Don't know if we matched spin cycles in our brains, though. That was the point of the coffee. A rinse cycle of sorts.
I'd just avoided a game of bumper carts with the oncom-ing traffic in the organic food aisle, when I remembered that I needed juice. On the way to the freezer section, I maneuvered a difficult curve around the quilted toilet tissue display. My coffee sloshed in the cup in tempo with my stomach. I braked too swiftly by the refrigerator case, and a wave of latte splotched my linen shorts and newly pedicured toes. Ick.
Rows of orange juice. Apple juice was on the third shelf down. I reached in and, like a one-armed robot, I selected and returned can after can of juice, perplexed by the dilemma of cost versus quality. Okay, this one's four cents an ounce cheaper than this one. But this one's . . .
My face would have reflected my growing agitation, but the stale icy air swirling out of the freezer numbed it. I held the door open with one hand, tried to sip my coffee with the other, and wondered how long it would take before full body paralysis set in. I stared at apple juice cans. They stared back. Something shifted, and my body broke free from a part of itself, and there I was—or there we were. I watched me watch the cans.
The rational me separated from the wing-nut me, who still pondered the perplexities of juice costs. Rational me said, "Let's get her out of here before she topples head first into the freezer case and completely humiliates herself."
I abandoned my cart, a lone testament to my struggle and defeat, near the freezer cases and walked away. If I could fill my brain with alcohol like I filled my car with gas, it wouldn't have to run on empty. It wouldn't leave me high and dry in the middle of a grocery store aisle.
No, not dry this time. High. My brain is either high or dry, and it doesn't seem to function well either way.
So that was my epiphany for sobriety. Apple juice.
My Review
From the first sentence to the last, this book was such a pleasure to read. The wit and humor that Allan brings to what could be a very dark subject, take the reader on a great ride that leaves them wishing for more. I can't wait to see what Allan writes next. I think hers will be a voice that we'll all be reading far into the future.
Read what reviewers have to say!
Whether tragedy, angst, or a breakdown, Southern women know how to survive with panache. Christa Allan infuses that Southern charisma into her writing, giving us a captivating read. Alcoholism is a dark subject, yet Allan brings it right up to the very edge, and then pulls us back into the light with Leah's own brand of humor. Never depressing, Walking on Broken Glass is definitely a page-turner with all the emotions an alcoholic experiences. Novel Reviews and I give it a high recommendation.
–Ane Mulligan, Editor, Novel Journey
When a narrator opens her tale by declaring, "I lost my sanity buying frozen apple juice," the reader knows she's in for a witty ride. . . Leah is steered into rehab by her BFF Molly, which kicks off transformation through growing honesty, self-awareness, and large doses of wry humor. Allan draws many strong, quirky minor characters: Leah's rehab roomie, Theresa, one of a rehab unit's worth of addicts of all manner of substances; Leah's wry obstetrician, Dr. Nolan. . . This nonformulaic look at the spiritual redemption of a life is a bright start; debut novelist Allan is one to watch.
–Publisher's Weekly
A smashing debut novel! Achingly beautiful, vividly real, Walking on Broken Glass will grab you from the first page with its depiction of a woman who must learn to surrender to gain her life back. A story of hope and healing, it will leave you inspired, entertained, and wanting more from Christa Allan.
–Jenny B. Jones, award winning author of Just Between You and Me and A Charmed Life
series
Watch the trailer!


Walking on Broken Glass

Tour Schedule
Monday, March 1
Interviewed at
Blogcritics
Tuesday, March 2
Interviewed at
The Writer's Life
Wednesday, March 3
Interviewed at
Book Marketing Buzz
Thursday, March 4
Interview l Chat l Book Giveaway at
Pump Up Your Book
Friday, March 5
Interviewed at
The Hot Author Report
Monday, March 8
Interviewed on
A Book and a Chat Radio Show
Interviewed at
Examiner
Tuesday, March 9
Book reviewed at
Marta's Meanderings
Interviewed at
As the Pages Turn
Wednesday, March 10
Interviewed at
The Lost Entwife
Thursday, March 11
Book reviewed at
Obsession with Reading
Friday, March 12
Book reviewed at
Simply Stacie
Monday, March 15
Book reviewed at
Life in Review
Tuesday, March 16
Book reviewed at
The Cajun Book Lady
Wednesday, March 17
Guest blogging at
Thoughts in Progress
Thursday, March 18
Book reviewed at
Review From Here
Friday, March 19
Book reviewed at
Rundpinne
Monday, March 22
Book reviewed at
Book Reviews by Buuklvr81
Tuesday, March 23
Guest blogging at
The Story Behind the Book
Wednesday, March 24
Interviewed on
Introducing Writers! Radio Show
Thursday, March 25
Interviewed at
Beyond the Books
Friday, March 26
Book reviewed at
Jen's Book Talk

Add to Technorati Favorites